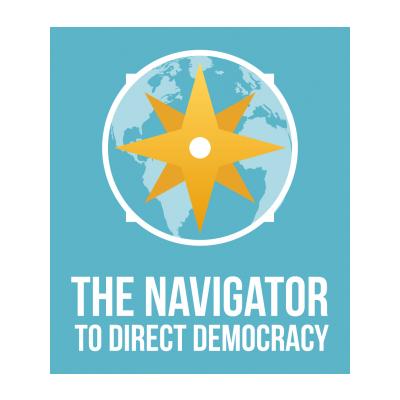 Direct Democracy Navigator
Direct democracy, Citizen participation, Research and academia, Policy-making and Legislation
The Navigator to Modern Direct Democracy is the global information platform on initiatives and referendums hosted and facilitated by Research Center of Citizen Participation/Institute for Democracy And Participation Research of the University of Wuppertal.
DETAILS
QUICK FACTS
a unique global information platform on modern participative democracy
feature all available procedures (legal designs), practices (case studies) and events of modern direct democracy
WHAT I CAN OFFER
WHAT I'M INTERESTED IN
HISTORY
The Navigator to Direct Democracy features direct democracy procedures and practices worldwide. It is being created as a global information and collaboration platform based on the general typology of modern direct democracy.
The typology distinguishes between three types of popular vote procedure: initiative, referendum and plebiscite. It contains 10 different forms of procedure and makes it possible to compare the repertoires and instruments of direct democracy of different...
TEAM