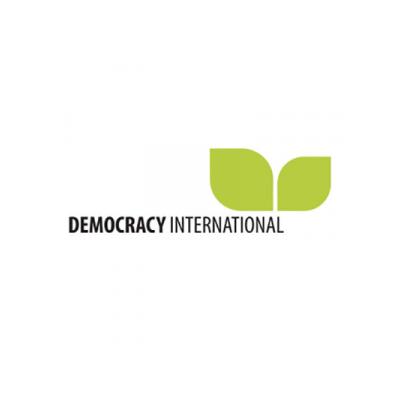 Democracy International e.V.
Direct democracy, Citizen participation, Transparency
Democracy International is a Germany-based NGO working on the promotion of direct democracy and citizen participation worldwide. Its aim is to give citizens a real say in political decision-making by strengthening direct democracy at the national, European and global level. Democracy International advocates for more transparent and participatory policies, supports activists internationally and organises opportunities to learn and exchange best practices.
DETAILS
QUICK FACTS
Promoting direct democracy
Advocating for more citizen participation
Working towards more transparency in politics
Supporting democracy activists worldwide
WHAT I CAN OFFER
WHAT I'M INTERESTED IN
HISTORY
Democracy International grew out of an international alliance of NGOs working towards more citizen participation in Europe. It was officially founded as an NGO in 2011 with the wider goal of fostering direct democracy all over the Globe. Democracy International is represented by an inter-national board, the headquarters are based in Cologne, Germany.
LATEST PROJECTS
A better European Citizens' Initiative

Democracy International has always fought for more citizen participation in the EU. Even before the organization was officially founded the then-existing alliance lobbied for & won the introduction of the European Citizens' Initiative.

International collaboration and global governance need to improve significantly and become more accountable to those affected most: the world's citizens. Our We the Peoples campaign works to make the UN more inclusive and democratic.