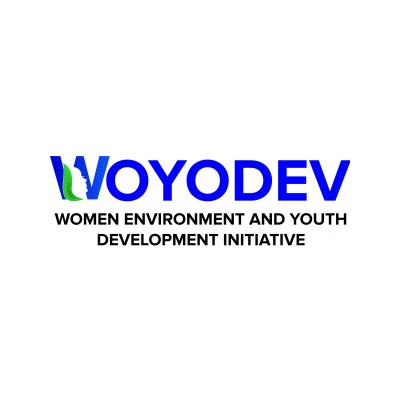 Women Environment and Youth Development Initiative-WOYODEV
Citizen participation, Development and empowerment, Local Governance, Lobbying and Advocacy, Education and youth participation
WOYODEV work on cross cutting issues as affecting women, youth and the populace. We have our expertise on advocacy, mediation, Behavioural Change Communication, Public enlightenment and grass-root mobilization among others. WOYODEV is registered with the Kwara State Ministry of Social Welfare and is incorporated with the Corporate Affairs Commission of Nigeria.
DETAILS
CONTACT
Women Environment and Youth Development Initiative-WOYODEV
5, Redcross road, off Offa road, GRA,and 31, Aloba Community,
GRA/ Egbejila
Ilorin
Kwara State
24001
Nigeria
+2348034438759
woyodev@yahoo.com
QUICK FACTS
WOYODEV work to increase women and youth participation in decision making processes at all level
We advocate for inclusion, right based approach in implementations
We mobilise women, youth and communities on various developmental programs
We represent women and youth interest for sustainable development.
We sensitise and advocate on Direct democracy
WHAT I CAN OFFER
WHAT I'M INTERESTED IN
HISTORY
INTRODUCTION
Women Environment and Youth Development Initiative is a non governmental, non religious and non sectoral organization formed to help in the all round development of Women and Youth, which constitutes a larger part of the population of the world. 
Our Vision..We envision Good Health, Zero level of Ignorance, Health Friendly Decisions and Hazard Free Environment for the betterment of women and youth..
LATEST PROJECTS
Mitigating Violence Against Women in Elections

Supporting women in ensuring their participation in the electioneering process without fear or intimidation.