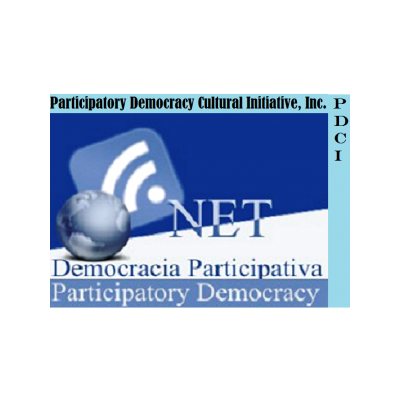 Participatory Democracy Cultural Initiative, Inc.
Direct democracy, Citizen participation, Civil society, Human Rights, Media and Journalism
We strive to promote a forum on democratic participation open to all who have an interest in developing participatory democracy as the ultimate goal of the human quest for an authentic people's government. We provide through DemocraciaParticipativa.net an ideal tool to spread information, ideas and projects that would contribute to push wide open the doors to democratic systems of government conceived with all and for the good of all.
DETAILS
QUICK FACTS
ParticipatoryDemocracy.net (DP.net) , founded in March 2003, is a nonprofit association.
Registered under the institutional structure of the Participatory Democracy Cultural Initiative (PDCI) on November 2007.
The PDCI and its subsidiary DP.net form a pluralist group of volunteers devoted to democratic participation and human rights.
Engaged in the study, defense and promotion of democracy, working for the common good.
We respect a wide variety of opinions, promoting freedom of expression and advocating equal rights.
DP.net is the PDCI platform to promote legal means for the development of a more participatory, democratic & prosperous world.
WHAT I CAN OFFER
WHAT I'M INTERESTED IN
HISTORY
In 2003, we founded a website dedicated to disseminating ideas and news on issues related to democracy and human rights, and in 2007, a non-profit institution aimed at participating on the world stage and supporting our media efforts. We have joined various national and international institutions, including Democracy International, World Movement for Democracy, etc., and we have actively participated in several of their national and international events.