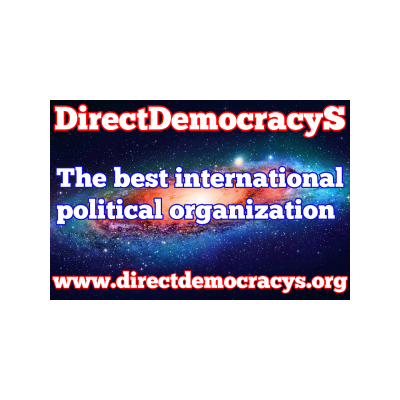 DirectDemocracyS
Direct democracy, Citizen participation, Civil society, Digital democracy, Global Governance
An international political organization, with geographical subdivisions, and just local autonomies, created by many people, from various countries, who have worked, for many years, to have detailed, rigid, but fair rules (respected by all), and to find a method that works perfectly, which allows people to be protagonists, and not politics.
DETAILS
WHAT I CAN OFFER
WHAT I'M INTERESTED IN
HISTORY
DirectDemocracyS was born to change and improve the world by putting into practice authentic democracy and true freedom. For the first time in the world, voters hold all the power, choose and direct every activity of their political representatives before, during, and above all after the elections. They are called representatives, because they represent the interests of their constituents, not because they can steal power from people.