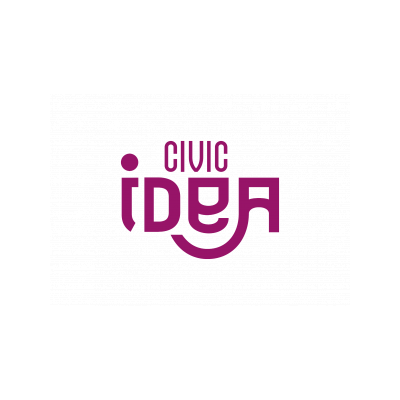 Civic IDEA
Direct democracy, Transparency, Human Rights, Representative democracy, Education and youth participation
Civic IDEA is working to educate the public on democratic values and people's power in the struggle for democracy. To achieve this goal our various departments work with various instruments: training, summer schools, an e-education platform, regional tours, anti-corruption monitoring and reporting. we train media representatives as well for ensuring quality reporting and coverage of the developments in Georgia. Our work is regional covering Central Asia and South Caucasus.
DETAILS
QUICK FACTS
online education / trainings / summer schools
Research and reporting
civic activism / awareness building
monitoring / anti-corruption
conferences / workshops
legislative drafting / advocacy
WHAT I CAN OFFER
WHAT I'M INTERESTED IN
HISTORY
Civic IDEA is an NGO in Georgia covering global issues. The mandate of the organization serves the realization of Democratic and Euro-Atlantic choice, institutionalizing it and bringing it to every citizen. It means the formation of a free and fair state based on equality, where citizens equipped with the rule of law feel safe and secure. Civic IDEA was created in 2017 by a team of former constitutional court judges, ministers, and experts in strategic communication.