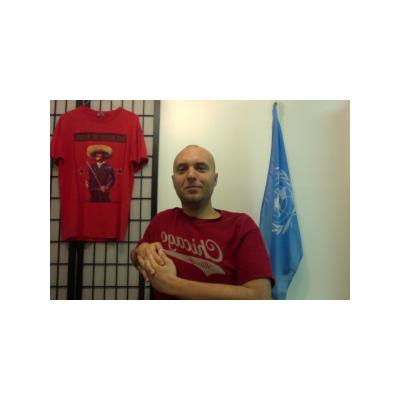 Cezary Jurewicz
Citizen participation, Transparency, Economy, Development and empowerment, Global Governance
Hello!
I am an ethical philosopher. I have developed a new system of democracy––Intelligent Democracy––that makes politics rational, efficient, and incorruptible. This system utilizes a new kind of networking platform called Egora, "The Worldwide Stock-Market of Ideas". Egora, enables people to 1) develop their political philosophy out of various ideas, 2) determine which ideas are most strongly supported by the people, and 3) algorithmically find the true representatives of the public...
DETAILS
QUICK FACTS
Finding solutions
Solving corruption
Empowering people
Having fun doing politics
WHAT I CAN OFFER
We have the solution to ALL problems of democracy
WHAT I'M INTERESTED IN
Networking with other thinkers and activists
HISTORY
I am a European American.  I've spent most of my time developing an amoral theory of ethics based on market thinking and psychology. In the course of my work, I stumbled upon a solution to all problems of politics/democracy – Intelligent Democracy. 
Please see read the 1-page text "Blueprints for an Intelligent Democracy" located here
gofundme.com/Egora-ILP23
and watch this YouTube presentation 
https://...