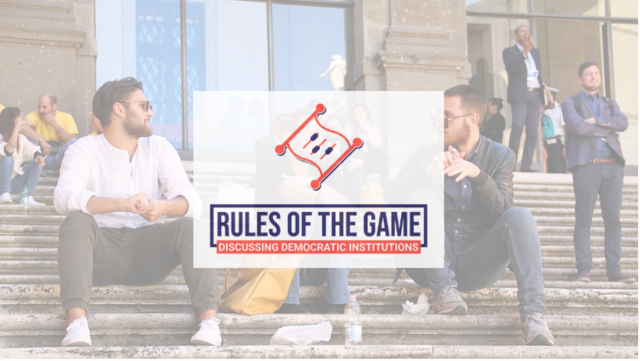 The podcast Rules of the Game – Discussing Democratic Institutions by political economist Stephan Kyburz touches the topics of our hearts. Direct Democracy news in a global context, regarding citizen assemblies, referendums, as well as many more issues covering civil participation, elections and many more in different democratic systems.
Through a partnership between 'Rules of the Game' and Democracy International, we want to support the podcast and give it a platform to grow.
If you would like to know more about the podcasts founder Stephan Kyburz click here.
You can listen to the episode wherever you get your podcasts:
Spotify   Anchor   Breaker   Google Podcast  Apple Podcast   Pocketcasts   Radio Public